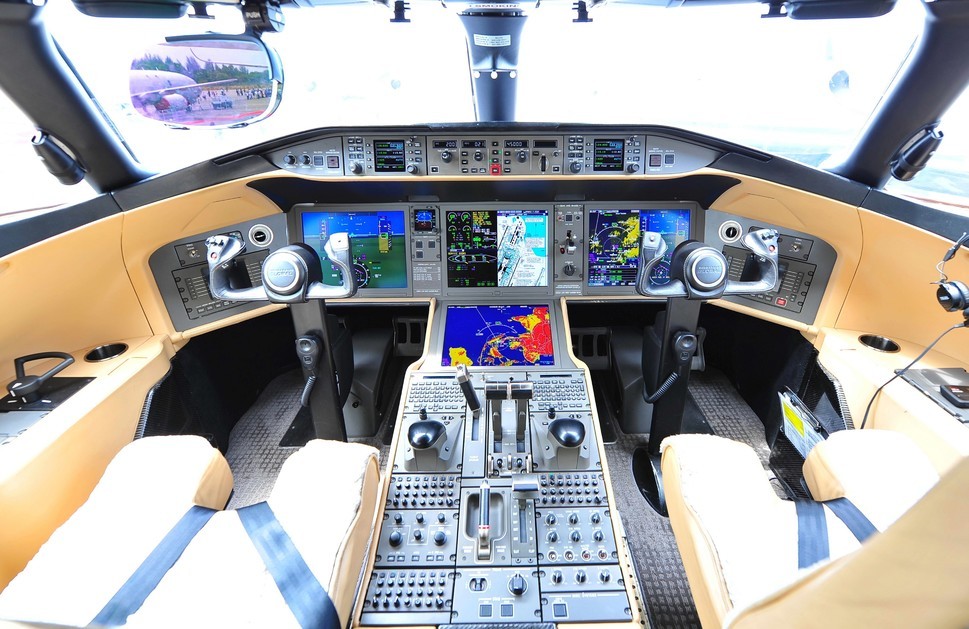 The Upgrade Process

When I started my career in aircraft maintenance over 35 years ago, the only common in-flight entertainment was tuning the ADF to a local AM radio station. I was, however, aware of one aircraft with an eight-track tape player. Back then, the owner of that aircraft was considered to be rather flamboyant, and had all the latest equipment.

Fast-forward into today, and when the owner of an aircraft decides they need to either refurbish, or update the entertainment system it isn't a question of if the equipment they want is available, but more to do with defining the entire installation process and estimating just how much it is going to cost.

All equipment installed in today's aircraft has paperwork that is no less than ten times the weight of the equipment being installed…or at least it seems that way, anyway. The hardware consists of the equipment being installed, the racks that the equipment mounts into, and the wires that connect the various elements.

Then come the complex electrical engineering and an extensive approval processes before the job is done.

The entire cabin system being installed must be tested to assure that it will not interfere with other equipment and allow it to operate to its required standards. Next, you have to design and develop an approved MEL (Minimum Equipment List), making sure the newly installed equipment is accounted for, or the aircraft could be grounded due to one of the entertainment systems not working.



Installation STC/Vendor Matters…
Installation of the entertainment equipment can be provided by the manufacturer or through a Supplemental Type Certificate (STC) produced by any number of vendors.

Each of these installations has a different group of components and each of those components should have a continued airworthiness inspection program that will have its own set of compliance requirements. An owner/operator needs to be aware of the cost of the equipment as well as the inspections, the intervals, all the labor, and the availability of loaner or exchange units.

Most of this approval process is completed on one aircraft type under an STC. The vendor that obtains the STC approval can then install those approved systems in other aircraft of the same make and model using the previous engineering and approval on each subsequent installation.

When a new equipment package is being considered by an aircraft owner, the actual vendor that has already installed the same package in a like aircraft has the price advantage due to owning a previous approved STC, and thus reducing the steps required for the installation.

This is why it is critical to check to see if a maintenance company has already performed an installation that is approved for your aircraft make and model. If a company plans to install a piece of equipment, they must have all of the necessary approvals.

If they are using your aircraft as the first installation, be sure that you obtain costs and final completion guarantees. It is easy for a new type of equipment or installation (STC) to have challenges with the approval process, and with passing all of the necessary operational and flight checks that are required by the authorities.

Essentially, choosing an installation company that has already obtained these approvals for your aircraft type could save you a substantial amount of time and expense.



Unit Failure
When an entertainment unit fails, the replacement may simply require the replacement of the actual unit, or it could also require compatibility checks with other units. Furthermore, the installation may require an engineer design and approval process by the local regulatory agency.

All of this can raise the cost of a simple unit replacement substantially. If your budget can support it, you should have replacement components in your stock to prevent such additional engineering and regulatory costs arising.



Predictable costs
Failures of cabin equipment not only causes passengers to be dissatisfied due to not being able to connect to the internet and thereby conduct business, or relax adequately, but it can also make an owner wonder why the maintenance invoices are exceeding the proposed budgets he received from the Flight Department.

All owners should be informed of the many options that are available to assist in reducing their costs for such failures.

Having an hourly cost maintenance program is one option that can assist you with budget stability, and potentially prevent incurring the major cost of failed electronics in the aircraft.

The cabin entertainment systems of today have certainly evolved in recent years and they have become must-have standard equipment in business jets. Avionics technicians must now be able to troubleshoot everything from a DVD player to a WIFI System with multiple capabilities and functions. The components of these systems are as diverse as those that you put into your home entertainment system - but the quality and cost far exceed the price of a local 'Best Buy' purchase.



To summarize…
As always, it is critical to do your research up front on what type of equipment is desired and who has the installation expertise on that equipment for your type of aircraft.

Further: consider additional refurbishments, other avionics upgrades and maintenance inspections that could be done at the same time as your installation. This process is always a wise move that could save you time and expense down the road.