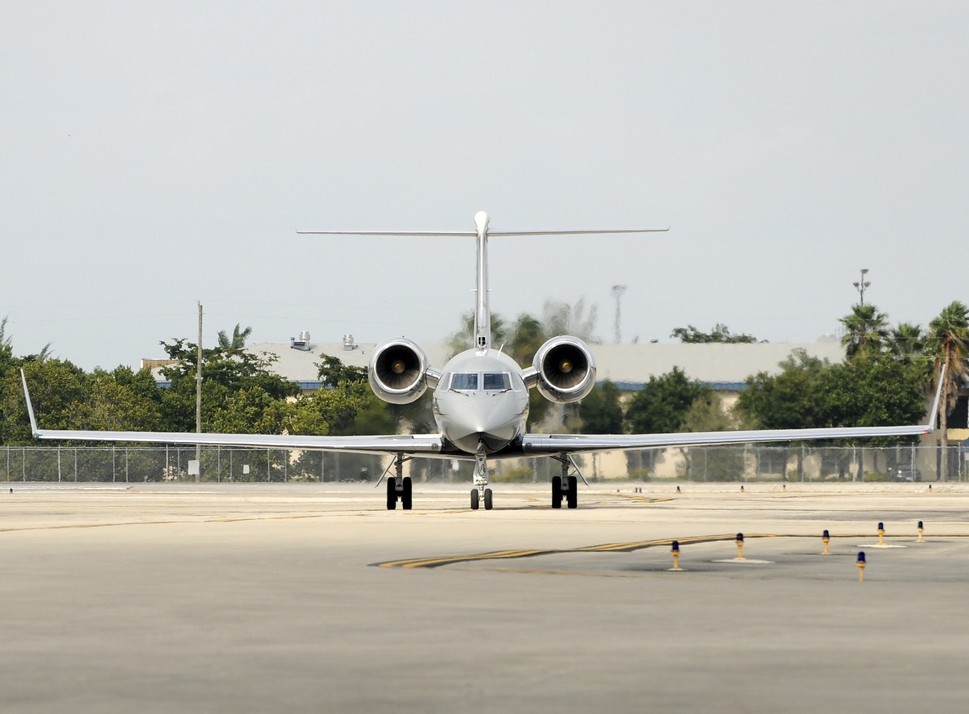 Chris Younger explores the difficulties that Congress imposes on US businesses by continuing its practice of delaying revisions to IRS Section 179 and depreciation allowances until the 11th hour.

As millions of dollars of aircraft were on static display last month at the 2015 NBAA BACE in Las Vegas, businesses remained without answers regarding reinstatement of higher Section 179 expensing limits and 50% bonus depreciation for the 2015 tax year.

Although it looked likely at the time of writing (early December 2015) that retroactive extension of these tax incentives will be part of the tax extenders package that Congress will pass and send to the President to be signed into law by the end of 2015, there is certainly no guarantee that this will be the case. Therefore, a Board must be mindful of the possibility that these tax incentives will not be available when making decisions regarding the timing and amount of business aircraft capital expenditures.

Furthermore, even if Congress approves the Section 179 tax provision for the 2015 tax year desired by industry, the concept of decision-making in anticipation of legislative action should be handled with caution, going forward.

Higher expensing levels under IRS Section 179, for the past two years, have allowed some business aircraft owners to take the full depreciation deduction of aircraft and items installed in them in the current tax year. While Section 179 is a powerful incentive, Congress has placed limits on the amount that a business can deduct in any given year.

For tax year 2014, the maximum total amount was $500,000 (up from $25,000 in previous years), and the Section 179 deduction was limited to taxpayers who purchased less than $2,500,000 in capital assets. The Section 179 deduction begins to phase out, dollar-for-dollar, once the purchase price of the equipment exceeds $2,000,000. Thus, Section 179 expensing is only beneficial on aircraft purchases or upgrades less than $2,500,000 in value. Without the higher levels, Section 179 is scheduled to fall to $25,000 with a $200,000 phase-out.

History

In early 2015, the Senate Finance Committee passed a tax extenders package covering Section 179, but the full Senate did not consider it. The House Ways and Means Committee passed its own provisions to approve higher Section 179 levels in February 2015, followed closely by full House approval. Further, Congress passed tax extenders to cover tax year 2014 in December 2014, leaving little time for business aircraft owners to make purchasing decisions based on the higher Section 179 limits.

Typically linked together with extension of higher Section 179 expensing limits is the extension of 50% bonus depreciation for new equipment purchases. In prior years, bonus depreciation would be taken after the Section 179 Spending Cap is reached. Bonus depreciation is a special tax deduction granted to taxpayers who place certain "qualified property" in service in the tax year in which it has been made available.

For most qualified property, the allowance is 50% of the adjusted basis of the qualified property (i.e., after adjustments under other sections of the Internal Revenue Code (IRC) (e.g., Section 179)). This allowance was increased from 50% to 100% for Qualified Property placed in service after September 8, 2010 and before January 1, 2013 for qualifying aircraft.

At the time this article was written, bonus depreciation remained unavailable for 2015 and Congress had not decided whether to extend the bonus depreciation provisions.

In the absence of an extension of increased Section 179 limits and 50% bonus depreciation, Board Members must decide whether to take the risk of purchasing business aircraft or make other expensive capital improvements to their business aircraft without the certainty that those expenditures will be fully deductible in the current tax year.

As with all business decisions, conventional wisdom dictates that it is imprudent to make a decision whether or not to make a large capital purchase based solely on the tax consequences resulting from such an expenditure. The Board will therefore need to weigh the necessity for such an expenditure in the absence of the anticipated or hoped for tax savings.

Impact of Uncertainty

Considering the uncertainty of Congressional action, a Board's conservative course of action is to consider whether the business would make such a purchase decision in the absence of a tax write-off and to view the potential tax savings as a windfall if they come to fruition. If the Board does not view its decision in such a manner and instead factors into its analysis the anticipated but potentially unavailable tax savings, it could find itself in the unenviable position of needing to explain a large budget shortfall to its shareholders.

Nevertheless, history has shown that tax considerations often have a profound impact on a company's purchase decisions. Therefore, business leaders should urge their elected representatives to resolve important tax issues, such as the provisions of IRS Section 179 and Bonus Depreciation, early in the calendar year.


Read More About: