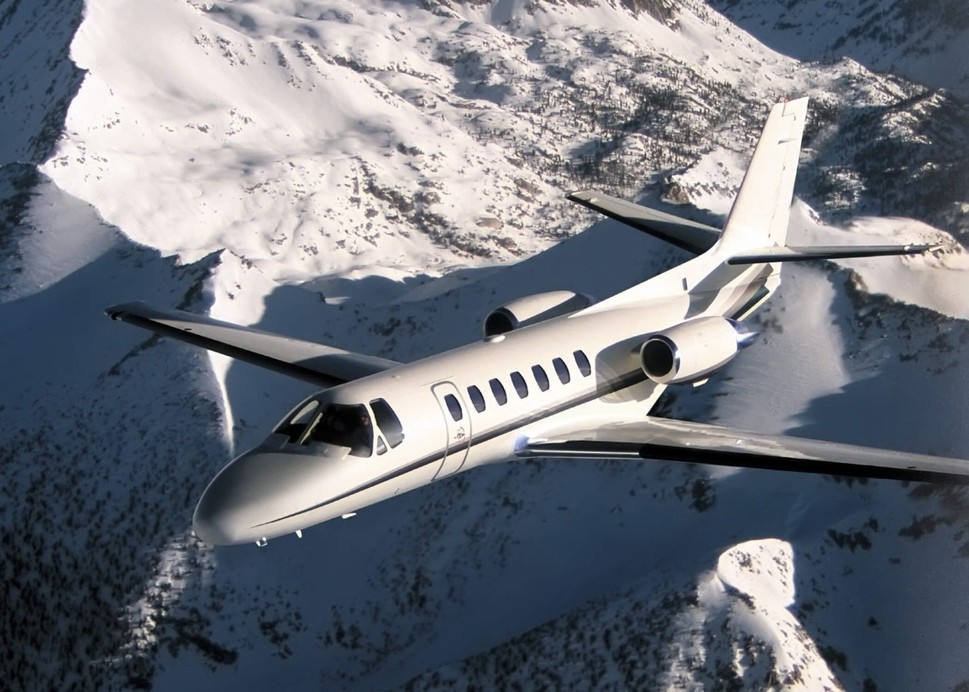 As Jet and Turboprop sales decreased by more than 75% during November compared with October, many Sellers decreased their ask prices seeking to secure a trade prior to year-end. Tony Kioussis reviews current asset quality and value dynamics…
Using data collected from a November 30, 2017 market analysis covering 92 fixed-wing aircraft models and 1,743 aircraft listed 'For Sale', the Quality Rating for the used aircraft inventory improved 1.3% in November. The average Ask Price fell an additional 3.1%, though, to set another record low figure.
Average tracked Ask Price figures have now decreased 24% over the past twelve months and, although maintenance exposure remained steady over the past thirty days, November's price decrease negatively impacted the tracked fleet's ETP Ratio.
ETP Explained

Let us review the maintenance Exposure to Ask Price Ratio (ETP Ratio) and its relevance. The ETP Ratio calculates an aircraft's maintenance exposure as it relates to the ask price. This is achieved by dividing an aircraft's Maintenance Exposure (the financial liability accrued with respect to future scheduled maintenance events) by the aircraft's Ask Price.
The ETP Ratio is a useful indicator of an aircraft's marketability. 'Days on Market' analysis has shown that when the ETP Ratio is greater than 40%, a listed aircraft's Days on Market increases (in many cases by more than 30%).
So, for example, aircraft whose ETP Ratio exceeded 40% during Q3 2017 were listed 'For Sale' an average 31% longer than aircraft whose Ratio was below 40% (229 versus 300 Days on the Market respectively).
Accordingly, as the ETP Ratio decreases, the asset's value increases (in relation to the aircraft's price). As we closed out November, our tracked fleet reached a 12-month high (worst) ETP Ratio of 64%. By aircraft group:
Turboprops registered an ETP Ratio decrease, and the lowest (best) figure at 48.2%;
Large Jets followed, at 58.3% (the group's worst recorded figure);
Medium Jets decreased slightly to 64.2%; and
Small Jets remained ensconced in last place by increasing (worsening) to 77.8% (the group's worst 12-month figure).
So which individual models fared the best, and which fared the worst?
Most Improved Models

All of the 'Most Improved Models' shown in the table below experienced a Maintenance Exposure reduction/improvement, and all but one (the Hawker 1000A at -$50,000) posted an Ask Price increase, including:
A single aircraft exiting the inventory fleet (due to a sale) substantively affected the Citation V 560's maintenance exposure and Ask Price figures. That resulted in a dramatic ETP Ratio improvement and top ranking among the Most Improved models. Sellers offering aircraft enrolled on Pratt & Whitney's ESP Hourly Cost Maintenance Program should have the best opportunity to optimize their asset's marketability and value.
The Citation X, meanwhile, experienced two sales in November along with three additions to the inventory fleet. Those changes decreased maintenance exposure and, along with an Ask Price increase, resulted in an ETP Ratio worthy of second place.
Aircraft enrolled on the Rolls-Royce CorporateCare Hourly Cost Maintenance Program will benefit from an adjusted maintenance exposure figure that should push the ETP Ratio below the 40% level, possibly reducing the aircraft Days on Market while perhaps improving its ultimate transaction value.
The remaining models on this list experienced no sales during the month of November. However, the inventory fleet decreased by one King Air C90 and one Hawker 800A helping improve each model's average asset quality and Ask Price, hence the resulting ETP Ratio improvement.
Lastly, the Falcon 2000 and Hawker 1000A demonstrate the impact a maintenance exposure improvement due to completed maintenance (along with an Ask Price increase in the case of the Falcon 2000) can have on a model's ETP Ratio and resultant ranking.
Neither model posted a sales transaction during November, and neither one recorded a change to its inventory, yet both improved sufficiently to capture a spot on this list.
Priced correctly, the aircraft whose maintenance has improved should be able to transact quickly. Conversely, sellers whose aircraft's maintenance exposure is worse than the fleet average need to ensure their asset is not overpriced – assuming they are seeking to sell in the near future.
Most Deteriorated Models

All of the aircraft in the 'Most Deteriorated' category experienced a Maintenance Exposure increase. While the Challenger 601-1A and the ever-present Falcon 20-5 saw no change in average Ask Price, four of the six models were also negatively impacted by an Ask Price decrease, including:
Bombardier Challenger 601-3R (-$250,833)
Cessna Citation ISP (-$5,905)
Gulfstream GV (-$245,625)
Cessna Citation VI (-$62,500).
The Challenger 601-3R posted no trades during November, but two additional aircraft joined the 'For Sale' inventory, negatively impacting both the model's average maintenance exposure and Ask Price. It is unknown which, if any, of these aircraft have undergone NextGen upgrades, a fact that would further exacerbate their marketability at anything above "disposable aircraft" pricing.
The Citation ISP had one above-average asset trade last month and two new below average assets enter the inventory mix. This combination negatively impacted the maintenance exposure and Ask Price figures and, by extension, the ETP Ratio.
By way of additional proof that above average assets are the ones primarily trading, a single unit decrease to inventory by virtue of a Gulfstream GV sale increased maintenance exposure for this model by $1.45m, decreased Ask Price by over $245k and placed the GV inventory fleet on this list.
Of the remaining three models, none registered sales last month, but inventory for both the Challenger 601-1A and the Falcon 20-5 increased by one unit sporting below average asset quality.
The Citation VI saw no change to the number of inventory 'For Sale', but accrued maintenance (exposure) increased and the average Ask Price decreased sufficiently to place the model on this list. Of course, nobody can fault sellers for seeking to lower their price in the hope of selling prior to year-end.
A Word to the Wise Seller…

It is important to understand that the ETP Ratio has more to do with buyer and seller dynamics than it does with either the asset's accrued maintenance or its price. For any aircraft, maintenance can accrue only so far before work must be completed.
But as an aircraft's value decreases, there will come a point when the accrued maintenance figure equates to more than 40% of the aircraft's Ask Price. When a prospective buyer adjusts their offer to address this accrued maintenance, the figure is all-too-often considered unacceptable to the seller and a deal is not reached.
It is not until an aircraft undergoes some major maintenance that a seller is sufficiently motivated to accept a lower figure, or a buyer is willing to pay a higher price and the aircraft transacts, ultimately.
The wise seller will carefully weigh the offer of a buyer against the loss in value of their aircraft 'For Sale' as the asset spends more days on the market awaiting a better offer and simultaneously accruing a higher maintenance figure.
More information from www.assetinsight.com