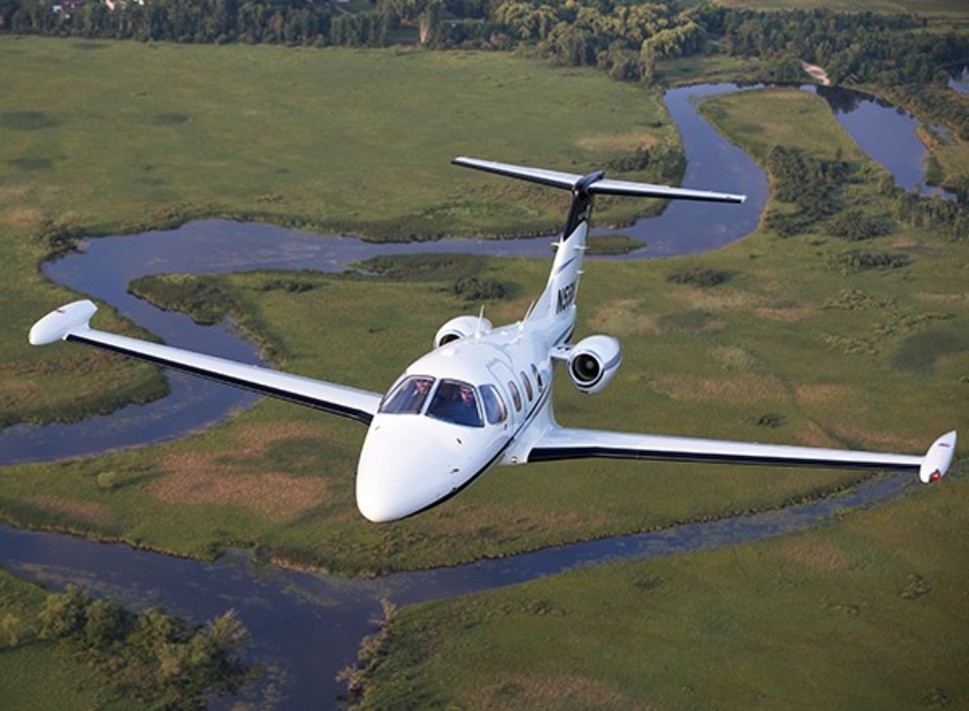 At Oshkosch 2015 ONE Aviation has announced Jetlounge GmbH as its exclusive representative of the Eclipse 550, Eclipse SE, and Kestrel 350 in Germany, Austria, the Netherlands, Luxembourg, Denmark, Sweden, Norway, Finland, and the non-French speaking portions of Switzerland and Belgium.

With their brandnew Eclipse 550 Jetlounge has been the first to own the new production aircraft of ONE Aviation within Europe. Jetlounge will have their Eclipse 550 available for demonstration flights and will attend Aviation Events within their territory.

From Piston to Jet

Alexandra Knorr, CEO of Jetlounge originally comes from the Piston Business. Alexandra was a former director with Cirrus Sales & Service and General Enterprises in the Netherlands.

In 2015 she attained her type certificate in the Eclipse 550 while holding fewer than 200 hours experience in a Cirrus SR22. No other pilot has become type-rated in the Eclipse with less total flying time. Alexandra admitted that the type rating was hard work:

"I had never flown a jet before I went in for my type-rating in the Eclipse and it was truly not easy". However she makes the case for what Eclipse says is the way their airplane can be operated, and that any GA pilot can make a good jet pilot.

What she wants to share with Europe is, "that the Eclipse 550 is safe and easy to fly.

No worries

The Eclipse 550 now comes standard with a comprehensive 5-year Aircraft Warranty and a 5-year Eclipse Advantage maintenance program. The Eclipse Advantage program includes all standard labor and parts costs for required, scheduled inspections including the 300 hour, 24 month inspection, the 1.200 hour, 48 month inspection, as well as lesser inspections such as battery cap checks, fire extinguisher inspections, and more.

Jetlounge brings you in contact with European authorized Service Centers or AOC´s that will ease your ownership and will save you money.

About Jetlounge

The young dynamic company has been established in 2015 and holds offices in Germany (ICAO: EDAZ) and The Netherlands (ICAO: EHGG).The company cooperates closely with Eclipse Maintenance facilities, Training centers and AOC Operators and not only provides purchase and trade service for factory new and pre-owned Eclipse Jets but also provides assistance such as insurance, registration, financing and ferry flights.

EASA Certification

As of November 18, 2015 the Eclipse 550 has achieved EASA certification.

"This certification is an incredible development. Not only can we sell into charter services, but this also opens up sales to private aviators across Europe who only want to fly an EASA certified aircraft. We already have sales contingent upon certification and are excited to make these deliveries early next year."

Modifications on the aircraft in order to comply with EASA regulations are minimal and can be completed in less than a day. Jetlounge is currently delivering an Eclipse 550 which will be the first 550 to be operated commercially on the EASA registry within Europe. With its 48-59 gal/hr fuel consumption in average cruise and lowest operational costs per hour (EUR 800/hr) it is a perfect airplane for AOC operators.






MI: www.jetlounge.de

Read more GA Buyer Europe articles online


Read More About: Very Light Jets