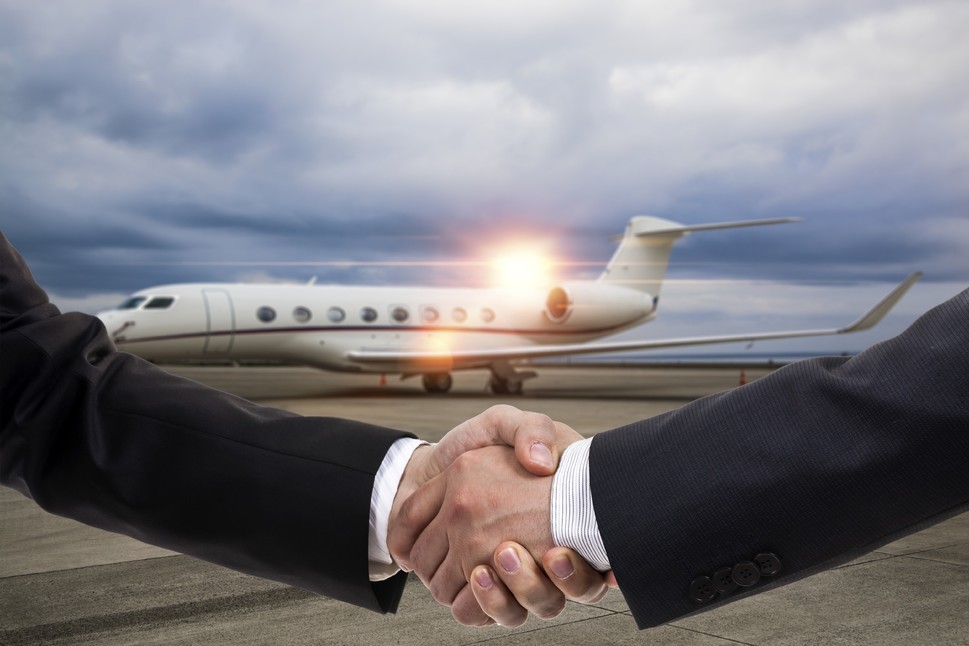 Fresh from accepting a new jet into his company's fleet, Andre Fodor, Director of Aviation & Chief Pilot, Johnsonville, highlights the need for forethought when handling the many facets of buying a business jet.

Exciting times ahead! It starts when the principal announces a decision to buy a new airplane. Hopefully, this has been an on-going discussion and you have most of your homework done. The final choice of aircraft is narrowed to two models and you've had a chance to research these, talk to other operators and build your cost analysis spreadsheet…

In my experience as an aircraft manager and as a previous demonstration pilot for an OEM, more often than not buying a business jet is a year-end decision, predicated on strong business earnings and positive future forecasts, good buying opportunities and the advantage of bonus depreciation. In essence, time is short!

What's Required?

Structuring the purchase of a corporate jet requires experience, understanding of market conditions, management experience and a strong stomach for negotiations.

The inherent complexity of airplanes, added to new technologies that are still maturing, complicated and obscure taxation and purchase incentive laws, hidden costs associated with aircraft inception and certification and compliance requirements can surely create stress and anxiety, cause relationships to sour, create buyer's remorse and even negatively affect the OEM (if buying new).

There's pressure to sign the Letter of Intent (LoI) because what you're buying may be considered a special deal or a one-of-a-kind opportunity which, although may be true, still merits thoughtful consideration.

It is in the purchase agreement where you and the seller will delineate the terms of the transaction; this is a living document that, once signed, will provide both parties with a playbook for the purchase process.

Operational Life

While structuring the deal, you must plan the operational life of your airplane. The purchase should not be focused only on low price. An aircraft may be discounted considerably to attract your business, but beware that more important than purchase price are the value added benefits.

Maintenance Program

No aircraft should be bought new without a comprehensive manufacturer's maintenance program that together with a strong warranty will provide nearly fixed maintenance cost. The possibility of having pre-paid maintenance added to your aircraft purchase may represent you paying more for sticker price, but being able to depreciate maintenance as part of the aircraft purchase. Negotiating the cost of technical publications, on-line record keeping as well as training as part of the purchase agreement will create significant cost benefits to ownership.

If buying pre-owned, is the aircraft registered on a tip-to-tail/power-by-the-hour maintenance plan, and is it fully transferrable to you as the new owner? This should be a minimum expectation.

I emphasize that it lacks sophistication for a buyer to focus on bottom-line pricing without considering the benefits that may be obtained by aggregating operational items to the purchase price.

To top it off, you must consider an engine and APU care program carefully negotiated to address expected annual hours flown, loaner engine agreement, FOD ingestion insurance and supplemental lift during scheduled and unscheduled maintenance events.

Protect the Investment

You will need to put together an experienced delivery team starting with a professional who has intimate knowledge of the aircraft being purchased and who will lead the pre-purchase and acceptance inspections as well as a capable legal and financial team that will navigate the transaction process leading to closing, acceptance and delivery.

As you execute the purchase, you must also start making some critical decisions that, unaddressed, could delay operational start… It isn't rare to see an aircraft fully paid-up and delivered sitting on a ramp for weeks for the lack of its critical operational permits or crew training.

There are cases where serious money is lost because the aircraft failed to start flying during the fiscal year, preventing depreciation and taxation advantages from being taken.

RVSM, MNPS, RNP, B-RNAV, P-RNAV, ADS-B and CPDLC are all required to make your airplane fully operational and may take many months to be issued after being requested to the appropriate authorities. Advance preparation of all documentation and close conference with the issuing agency will eliminate roadblocks.

Residence

Although the first thought may be to house the aircraft at the nearest airport, it may not be the best arrangement. Here's why…


Does the state and county offer tax breaks for a corporate aircraft? Is it advantageous to have it registered somewhere else under a different company structure?
Does the principal reside part of the year in a more tax friendly state where aircraft ownership is of a lesser tax burden?
How much does the principal value privacy and is it beneficial to the owner for the airplane to be less visible, further away from company HQ and prying eyes?
Are there hangars available for your aircraft that will provide the protection and storage that you require?

The above are all questions needing to be answered to assess the benefits that may be associated with each decision. What other questions would you ask to strengthen the deal?

Also related to aircraft residence is fuel purchase. In a typical aircraft operation, fuel represents 50% of the annual budget and if efficiently managed will reduce total annual cost. Together with the right choice of crew (who should be paid above industry standards and who are vested in effectively operating the airplane) you will impact the bottom line significantly depending on considerations of fuel purchase in relation to the aircraft's home base.

In Summary…

Clearly this discussion only skimmed through the basics of an aircraft purchase. Building long-term relationships is key to transitioning from buyer to operator and with many purchases behind me, I always start the process by saying "I am a qualified buyer and you are here to sell. We have common goals - let's make this a good deal and a pleasurable experience for all of us!"

Have you any experiences or suggestions on how we can better this process? Please share your insights and experiences in the section below!


Read More About: Aircraft Maintenance | Operating Costs